The Message of The President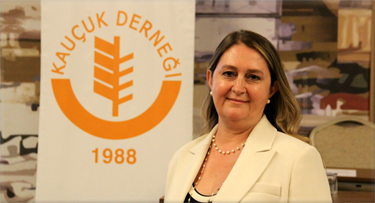 Dear Members of the Rubber Industry, Our Members, Industrialists, and All Visitors Visiting Our Site,
Among the activities of our Rubber Association, the site you are currently visiting is the meeting point of our industry. We tried to offer you a site where you can get up-to-date news about the association and the industry, reach members and get to know rubber closely.
We are working hard to bring the rubber industry and rubber to the place they deserve in our country and the world. It is our primary duty to represent our industry and you in the best way at home and abroad.
You can access the products and contact information of all members of our Association on our website. In addition, you can use the member information on our site for the supply of rubber parts. Non-member companies, on the other hand, can become members of our Association, and thus will have the opportunity to be on our site and to introduce themselves to Turkey and the world.
Besides, you will be able to read announcements about the activities of our Association on our website, as well as access current news from our industry. You can also get information about our Rubber Fair, congresses, trainings, and publications from the relevant pages of our website.
We hope that the website of our Rubber Association will be a place where you can visit and benefit from at the point of providing information about the rubber industry, and we wish you success in your work.
Fahriye YÜKSEL